Process is everything
How we learn affects how we create and our process to create is just as important as the final product. We create everything by hand, on-site and in our studio lab. For us process is everything.
Sourcing + Testing
We source our hemp from local producers here in Oregon. The flower is grown outside and each plant is treated in a sustainable manner and tested by a third party for safety and compliance. Allof the hemp we use is certified sungrown and certified organic.
Creating Community
We welcome you to experience Make & Mary in real life. Our flagship store was created as a safe space to learn and indulge in self healing. From CBD skincare & wellness to plant medicine, sound healing, energy work, art shows and more.
Grown in Oregon
Our hemp comes from East Fork Cultivars. They strive to create a balanced and healthy ecosystem by caring for the soil, water, air, and surrounding ecology of their farm. They work with the land using ancient stewardship practices combined with modern sustainable agriculture.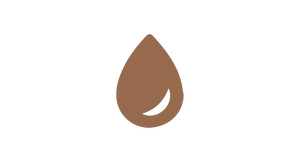 Certified Organic +
Since November of 2018, East Fork Cultivars has been certified USDA Organic. They were one of the first hemp farms in the U.S. to receive certification. In order to achieve this certification, they had to demonstrate that they were protecting natural resources, conserving biodiversity, and using only approved substances.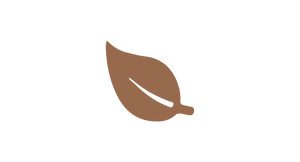 Sustainable Practices
A large portion of the land at East Fork has been kept in its native state of oak savanna, with natural wetlands being among it. The farm is home to deer, cougars, coyotes, bears, birds of all types, frogs, turtles, lizards, jackrabbits, skunks, and squirrels, and many more.
MAKE & MARY
whole plant magick
We only use full spectrum hemp extract and have found that the whole plant with a full cannabinoid profile, and many of the other compounds working together within the plant, are most effective.
Whole plants containing cannabinoids and other compounds work together more efficiently and effectively than CBD by itself (which is known as isolate). People seem to respond better to products which contain multiple cannabinoids as opposed to single cannabinoids. This is also what is found in nature, as opposed to being produced synthetically in a lab.
The cannabis genus of plants contains approximately 500 compounds. This includes about 100 phytocannabinoids (THC and CBD are phytocannabinoids, cannabinoids which occur naturally in plants). Other significant compounds found in cannabis plants are Fatty Acids, Terpenoids and Flavenoids.
ENDOCANNABINOID SYSTEM
discover more about cbd
Fatty Acids
CBD oil contains high levels of omega-3 and omega-6, which are essential fatty acids used in the body. Fatty acids are vital to maintain healthy skin — they keep the cell membrane flexible and lock in moisture.
Terpenes
Terpenes are the aromatic compounds found in all plants. These compounds are responsible for the uplifting smell of a fresh tangerine or the unmistakable sharpness of pine needles. Common terpenes are limonene (found in citrus fruits) and linalool (found in lavender). Terpenes have therapeutic effects on the human body. The practice of aromatherapy is based on terpenes, this plays a huge role in the products we make at Make & Mary®.
Flavonoids
Flavonoids are phytonutrients which are responsible for the vivid non-green colors we see in plants. Flavonoids are known to have antiviral, antioxidant, and anti-inflammatory effects (especially the ones found in cannabis).
Cannabinoids FAQ
Cannabidiol—CBD—is a plant compound found in cannabis sativa. There are at least 113 unique compounds found in hemp known as cannabinoids, of which, CBD is the second most abundant. Cannabinoids can be either consumed (phytocannabinoids) or produced naturally by the body (endocannabinoid). They are chemical compounds that interact with the body's central regulatory system (endocannabinoid system). This system is known to manage homeostasis (physiological balance) among bodily processes such as appetite, mood, memory, sleep, and immune system functions.